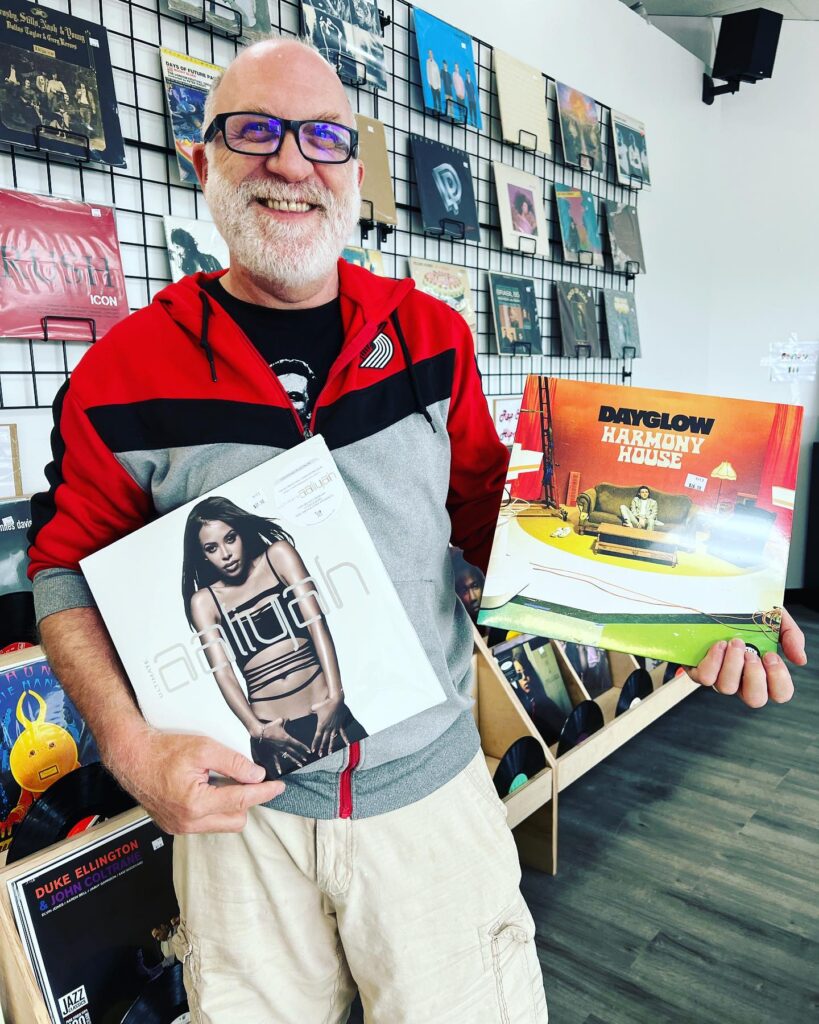 OUR GRAND OPENING IS UPON US!! TOMORROW EVENING, FRIDAY, SEPTEMBER 16TH, WE ARE GONNA PARTY FROM 5-7PM!
Kona Ice of North Clackamas & Rose City will be joining us from 5-6. What a perfect night to have dessert before your dinner, come hang out with us, listen to music, enter a raffle for a prize from Oak Grove Cinemas, The Local Coffee Company, Comics Adventure, Neighborhood Creamery and Awakening Coffee & Tap house!! We'll also be raffling off some records, t-shirts, and more!
We've got some new albums releasing tomorrow (as seen with our lovely model and owner, Stephen).
We are looking forward to meeting all our neighbors and officially becoming a part of this amazing Oak Grove community!