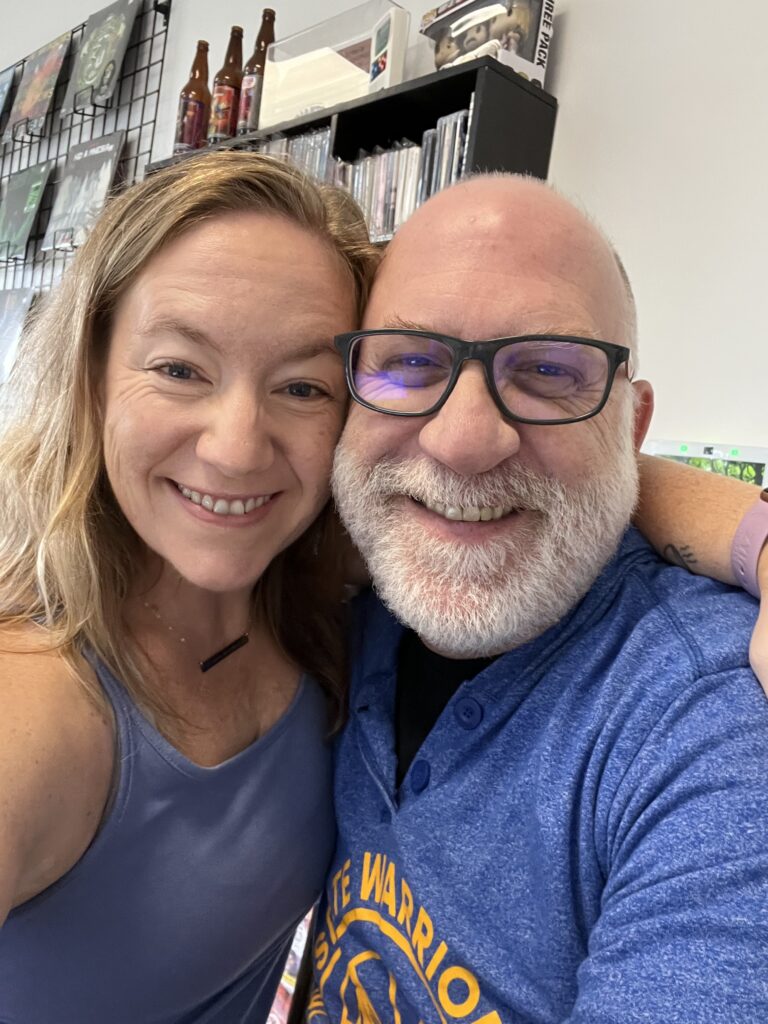 Stephen and Emily Mackey are the owners of Daily Records and so excited to get to bring vinyl records to Oak Grove, OR. Stephen grew up in the Bay Area, always wanting to work at Tower Records. His mom raised him with a love of great music, and took him to see The Kids Are Alright, a documentary about The Who, and his life would never be the same. He promptly got a drum set and began emulating Keith Moon and Neil Pert (Actually it was more like Animal from the Muppets). Emily grew up in Central Oregon with a father that took her out of school to go sleep on the sidewalk overnight at the Tacoma Dome so they could be first in line to buy tickets to see Bruce Springsteen and the E Street Band, in 3rd grade. To say that they have had lives surrounded in music would be an understatement. They've got three kids who also have a love of music, and who are ever evolving their parents' musical taste.
Daily Records is aptly named after a song by The Who. We strive to have something for everyone at our shop, whether you like Rock or Country, Jazz or Rap, or something in between. We have a selection of new and used vinyl, along with turntables, t-shirts, posters, Funko Pop figurines, and hand-made Kamibashi keychains.
Do you have a collection of used vinyl records collecting dust in a basement or attic? We are always building our used collection and would love to take a look and make you an offer!
Come into the store, and meet Emily & Stephen. If you want to talk to someone in detail about all things music, Stephen is your guy. If you heard a song and are trying to remember which movie it was in from the 90's, you'll want to talk to Emily. 😊